ACA HOUSE SYSTEM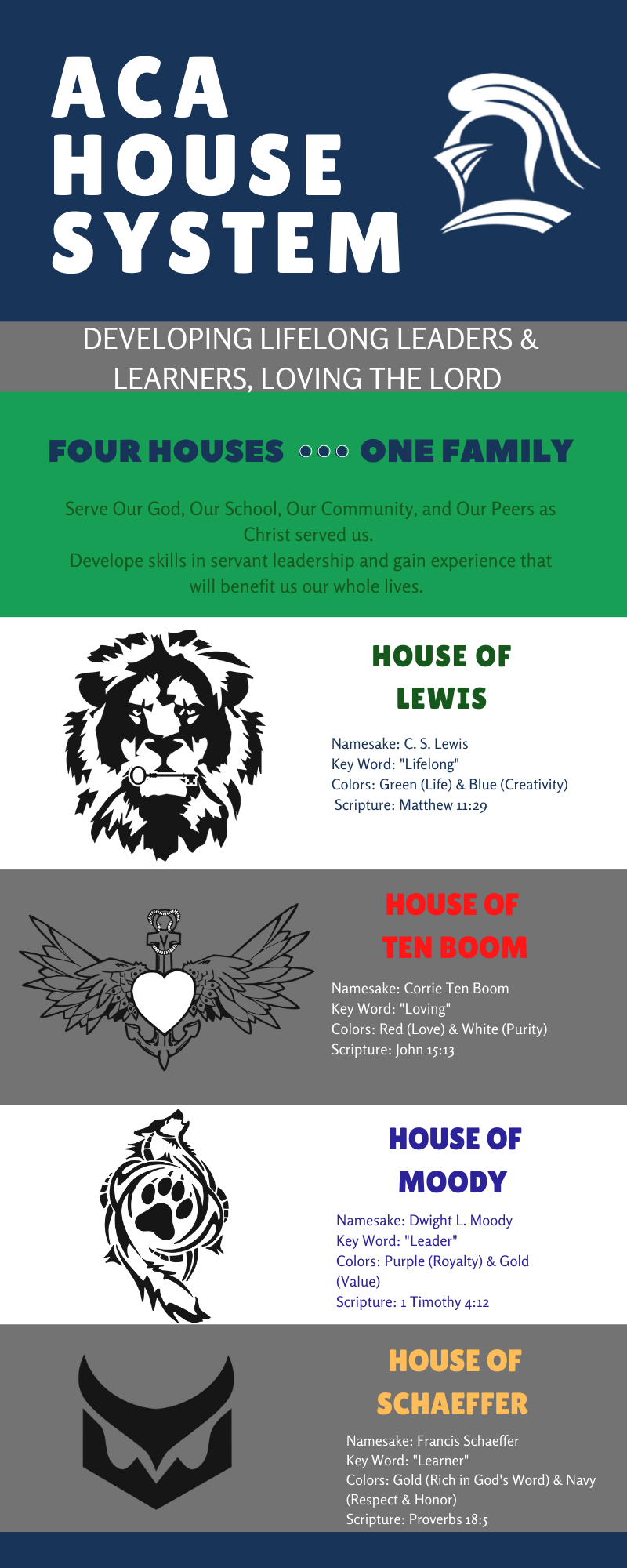 The House System is a time-honored system dating back hundreds of years with the goal of building community on campus.
ACA's House System will foster a positive school culture by creating accountability, ownership and leadership opportunities in a way that is intentional and personal. Students in grades 9-12 will be inducted into one of four houses upon entering Rhetoric School at ACA. A non-biased committee will choose these House placements, and students will be placed based on various criteria. Once a student is placed in a House, he or she will stay in the same House until graduation. Siblings will be placed in the same House in order to nurture family culture and foster legacy traditions. Houses will compete for points throughout the year based on intramural activities, academic accomplishments, service projects, and various other activities.
The House System produces powerful relationships with fellow House members, a shared community, and a call to a greater purpose. These are achieved through inspiring, unique traditions, deep connections to the godly examples of the House namesakes, and competition throughout the year. The ACA House System embodies the rich purpose of Alliance Christian Academy's stated mission: Developing Lifelong Leaders and Learners Loving the Lord.
Check out our House graphic for more info on each House!