Prayer is an integral part of who we are at Alliance Christian Academy. Every decision we make, big or small, is first brought into prayer, and we encourage our staff, students, and families in this same practice. We believe there is power in prayer and that communion with the Father is one of our greatest assets in building a strong and Christ-centered school.
PRAYER ON CAMPUS
We pray on campus every Thursday, just after drop off, around 8:45am in our main building. We invite you to join us in this practice as we cover our staff, students, and families in prayer.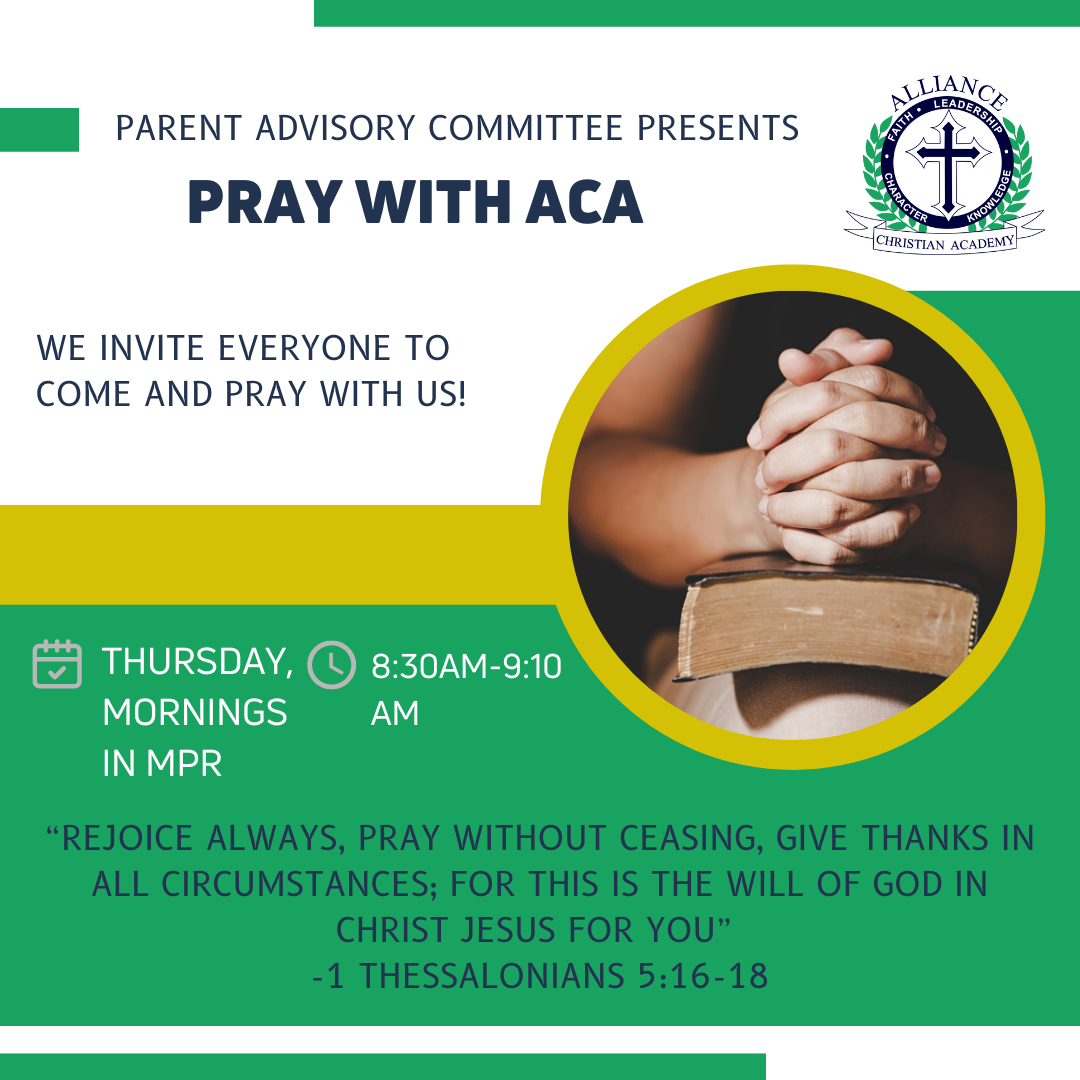 IN NEED OF PRAYER?
If you or your family are in need of prayer, please contact our Head Administrator, Heather Bundy ( heather.bundy@aca-littlesprouts.com ) directly. Prayer is of utmost importance to her and she takes it very seriously. It would be her honor to pray with you and for you, and to pass your prayers onto the appropriate staff members.